Think you're pregnant? Care Net Pregnancy Center of Southern Maryland offers laboratory quality urine pregnancy tests that are administered under the supervision of a licensed medical clinician. The tests detect the presence of hCG (human chorionic gonadotropin) hormone which circulates in a pregnant woman's body shortly after fertilization. A positive pregnancy test (including those taken at home) suggests a high probability that you are pregnant. However, the result should be confirmed. You may be eligible for an ultrasound to confirm pregnancy.
Limited Diagnostic Ultrasound – NO COST TO YOU
A limited diagnostic ultrasounds or sonogram may be used to confirm your pregnancy. In order to receive a sonogram a pregnancy test must be completed in one of our Centers. If positive, a sonogram can then be scheduled. Both the pregnancy test and sonogram are given without charge. Once you have completed this form you will be contacted about your request.
Our Nurses are trained in limited obstetric ultrasounds. The National Institute of Family and Life Advocates (NIFLA) equips Pregnancy Medical Clinics to achieve excellence in the provision of ultrasound services for our clients. The NIFLA course follows the guidelines from the Association of Women's Health, Obstetric and Neonatal Nurses (AWHONN) and the American College of Obstetricians and Gynecologists (ACOG) for training in limited obstetric ultrasound. NIFLA is an approved continuing education provider (California Board of Registered Nursing provider #14563).
Signs & Symptoms of Pregnancy
The signs and symptoms of pregnancy vary from woman to woman and even from pregnancy to pregnancy. Some women have no noticeable signs at all. The timing of the onset of signs and symptoms also varies. Early indications may include but are not limited to:
Late or Missed Period
Nausea and/or Vomiting
Frequent Urination
Spotting or Cramping
Unexplained Fatigue
Feeling lightheaded or dizzy
Food Cravings or Aversions
Increased Sense of Smell
Darkening of Nipples
Sore, Swollen, or Itchy Breasts
Having one or all of these symptoms may be an indicator of a pregnancy, but does not necessarily mean you are pregnant. Women do occasionally experience an inaccurate pregnancy test or the result may be unclear. If you are experiencing any signs or symptoms of pregnancy, schedule medical quality pregnancy testing – at no cost to you.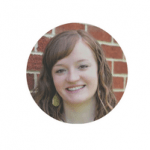 Kara Turing
Registered Nurse: RN, BSN
The content on this page has been reviewed and approved by one of our registered nurses: Kara Turing
It's your right. Know your options.